---
Mickey Wilder, President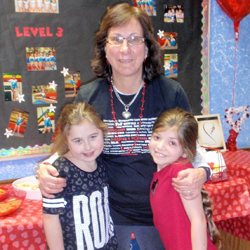 I am a Pediatric Cardiology nurse, and have worked in outpatient Pediatric Cardiology for 19 years.  Prior to that, I worked in the NICU for 18 years, often taking care of newborns diagnosed with a CHD.
I have been fortunate to belong to several organizations that serve the CHD community.  For 10 years, I was the Head Nurse of the Hope with Heart camp in New York.  The residential camp program allows children with moderate-to-severe CHD a safe place to experience the joys of childhood and friendship.  I am also a member of the Heart Care International Team and the Gift of Life International Team. Both medical mission teams travel to developing countries to bring education, intervention and surgery to those children & families affected by a CHD. The ultimate goal of both organizations is to help build sustainable pediatric cardiology programs where there is none.  I have been privileged to be part of over 40 mission trips spanning 16 years.
Since 2007 I have had the pleasure to be in a support/advocacy group to help families affected by CHD.  It has been a privilege to work with such amazing, dedicated and courageous people in the cause to improve the quality of life for all those affected by a CHD.  The parents and children have become "My Heroes"!!!!
I have been married to my husband Glenn for 35 years, and we have three daughters.  Our oldest daughter has Type 1 diabetes and is dependent on an insulin pump for survival.  Our youngest daughter has multiple learning disabilities and attended a specialized school and is now involved in several special needs adult programs, including Special Olympics. The world of "special needs" not unfamiliar to me.
---
Kevin Novreske, Vice President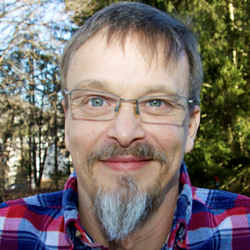 I am single father to a incredible young woman, Ashley. My career is as an IT Storage Engineer. After a several years of traveling globally as a consultant, the impact on my health and well being from extensive travel started to take its toll. So, I decided to take a permanent position with a global firm based in New York City. After a few years of living in New Jersey, I became friends with an amazing nurse, Mickey Wilder.
It was through Mickey that I became aware of the severity of congenital heart defects, yet like most people I was not aware of the condition up to this point. This was at a time when I was ready to start giving back to the community. After meeting everyone involved with the CHD Coalition, it was clear that this is a cause that I wanted to belong to and dedicate my time.
---
Elizabeth Paonessa, Treasurer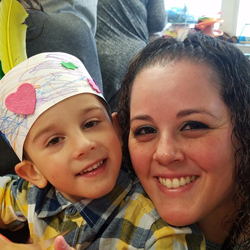 I am a proud mom of two beautiful boys, Anthony III and Gabriel, and a wife to my husband Anthony. We never heard of CHD's until I had an ultrasound at 17 weeks pregnant. We were so excited that we get to find what we were having early and never could have imagine to hear that our unborn son Anthony would be diagnosed with Hypoplastic Left Heart Syndrome (HLHS). For being a first time parents, this news was devastating and overwhelming, but we were determined not to give up and see what our options were! Fortunately living on the east coast, we had amazing hospitals to choose from that were close to home. We decided to make an appointment at the Children's Hospital of Philadelphia (CHOP) in their Fetal Heart Program. After a full day of testing and meeting with experts, there was a detailed plan put into place for delivery and after surgery care.
Our heart warrior Anthony III was born 6 weeks early in the Special Delivery Unit (SDU) at CHOP via an unscheduled C-Section. He has had three open-heart surgeries starting with the Norwood at 1.5 days old, the Glenn at six months old, and the Fontan at 3 years old. He has also had other procedures and surgeries.
Today it is truly amazing seeing how far Anthony has come. He is 3.5 years old, who loves life, spending time with his family, and being a big brother. He enjoys playing with trucks and loves anything involving water. I am so grateful that there is an organization like the CHD Coalition, and it is an honor to be part of it. I love being a Heart Mom and our CHD family!
---
Meredith Anides, Volunteer Coordinator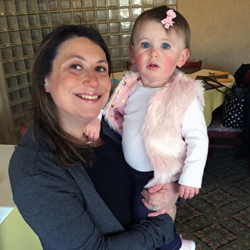 I am mother, wife, and a CHD survivor, born with complex transposition of great vessels. Throughout my life volunteering for different organizations has always been a passion of mine. When I moved to New Jersey with my husband, I luckily stumbled upon a flyer for the CHD Coalition annual walk. At that moment I thought to myself that there is no other organization more near and dear to my heart (literally) that I would like to donate my time and raise awareness for.
Growing up with a congenital heart defect was sometimes a lonely experience. Now being part of this organization I am able to share my story and provide hope and guidance for others going through a similar situation.
---
Cathy Biamonte, Hospital Programs Coordinator and Office Manager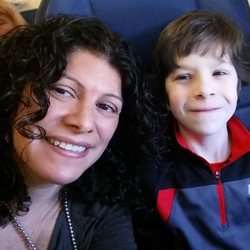 My husband and I, like all first-time parents-to-be, we were a bit nervous during the many ultrasounds, never imagining that, at 20-weeks, a problem would be discovered.  Our child was diagnosed with Tetralogy of Fallot. Our son, Michael Angelo, had his repair at 10 weeks old at Mt. Sinai in New York City.  Michael experienced several complications after his operation, but over a few difficult months, he got past them and started to gain weight and thrive.  Now, he is going to school, riding his bike, and running around just like other children his age!
Before I became a stay-at-home heart mom, I was a retail sales manager for a very high-end apparel brand. My career success depended on relationship building, outreach and marketing. Today, I consider myself lucky to be able to leverage these skills with the CHD Coalition to help other parents who have the same concerns and challenges with their children. Together we spread awareness, give support, and raise funds for research. I could not be more proud to be part of a team that does such important work!
---
Amy Lalonde, Newsletters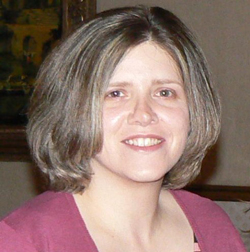 I am a former second grade teacher, turned stay-at-home mom to my two children, Anthony (born in '05), and Jillian (born in '07). Jillian was diagnosed in-utero with multiple left sided congenital heart defects (Shone's Complex). I am involved with the CHDC because I find it very rewarding to help other CHD families. Through my involvement, I am able to help raise awareness of CHDs and support much needed research, both of which are very important to me.
---
Barbara McFadden, Scholarship Coordinator and Research Coordinator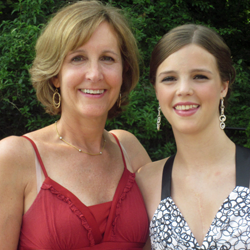 It's hard to believe that is was over 20 years ago when my daughter, Tara, was diagnosed with Hypoplastic Left Heart Syndrome. Just one day old she was whisked away to Columbia Presbyterian Hospital in NYC and days later had her first of 3 open heart surgeries to repair her heart. Those first 3 years were difficult not only for her heart issues, but also for the fact that she would not eat and had to be tube fed (very slowly) for several years.
She is now a lovely young lady in college who enjoys swimming, photography and of course, spending time on the latest social media outlet.
Throughout the years I have been involved with different local heart support organizations (both on the receieving and giving sides of comfort – and I much prefer giving). I am so thrilled to be a part of the CHD Coalition. I hope the work we can achieve will bring comfort and education to CHD families in need, that we can help fund worthwhile CHD research, and that we can celebrate medical successes and advancements that will help to improve the quality of life for those with congenital heart defects.
---
Rachel Oldenburger, Social Media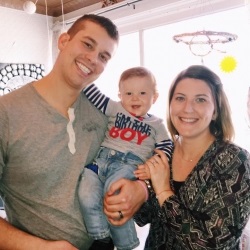 I am the incredibly proud mom to my son and heart warrior, Shea Noah. At our 20 week ultrasound, we were told that our baby would be born with a congenital heart defect. After seeing many specialists, Shea was diagnosed with hypoplastic right ventricle, aortic atresia, and VSD. We later found out that Shea also has an interrupted IVC.
Shea was born at Morgan Stanley Children's Hospital at Columbia NYP where we began our heart journey. He had his first open heart surgery, the Norwood, when he was 4 days old.
On his
5-month birthday he had his second open heart surgery, which was the Glenn and half of the Fontan, due to his interrupted IVC. He recovered well from both of these surgeries, although they both came with some complications, like many CHD
procedures
do.
Shea needs one more open heart surgery when he is around 4 years old. He is now thriving due to the incredible care from Morgan Stanley Children's Hospital at Columbia NYP. He loves to swing his baseball bat and play with his puppy. This journey hasn't been easy, but we wouldn't trade it for anything in the world!!
I am so honored to be able to work with the wonderful people from the CHD Coalition. They are some of the most supportive and caring people I know. I am proud of what we stand for, and for what we accomplish on a daily basis for the CHD community.
---
Charisse Paradiso, Family Events Coordinator
My husband, Steve, and I were introduced to CHDs during a routine visit when the pediatrician discovered a heart murmur.  He rushed us to the Pediatric Cardiology department where it was determined that our little girl, Sydney, had pulmonary valve stenosis and an atrial septal defect.
It has always been important to me to make a difference in the world; making the lives of others better.  I also wanted to ensure that my daughter's life would be a long, happy life.  Consequently, I had to become an active member of the CHD Coalition. Sydney is currently a happy, active 13 year old.  She loves sports, music, theatre and, like most teenagers, talking to her friends on the phone.  She is a loving, compassionate young lady.  I am so proud of her.
---
Robyn Steinberg, Website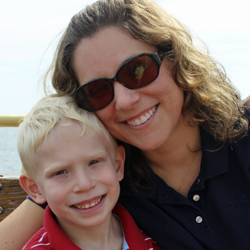 My husband and I were introduced to CHDs when I was 20 weeks pregnant with our first son, and he was diagnosed with Tetralogy of Fallot. We had been so excited for the anatomy ultrasound to find out if we were having a boy or a girl and were instead hit by a curve ball it seemed. We decided to be optimistic and plan for his arrival. Joshua was born at Columbia Presbyterian on March 1, 2008 and was released from the NICU after just a week. His pulse ox was in the acceptable range and he had time to grow before open heart surgery was necessary. Josh had open heart surgery in October 2008 and October 2009.
Today he is a boisterous 8 year old who loves to do just about everything! He rides his bike, plays sports, and enjoys school. I am involved with the CHD Coalition so I can help make information available to other CHD families who find themselves thrown into the world of CHD. Every child's heart is different, but through the coalition, we do not have to be alone. My goal is to help the coalition support our families and raise awareness for CHDs.
---
Michele Sunberg, Recording Secretary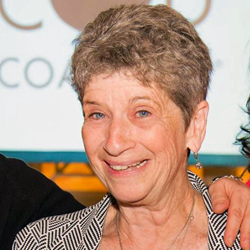 We were introduced to CHD/Tetralogy of Fallot when our daughter-in-law went for her 20 week ultrasound. Jordan was born at Columbia Presbyterian and is now turning 4 this September. He is an active and happy boy, especially when roughhousing with his older brother Cooper. I've always loved working with children, whether it was a counselor as a teenager, teaching, after school programs etc. CHD is a way of helping children in a very positive way and I'm thrilled to be working with the great group of people in the CHD Coalition.
---