Congratulations to the 2021 CHD Coalition Scholarship recipients, Angela LaBoccetta, Daniel Shadek, Hannah Olah, and Kira Milaspina! We wish them all much happiness in their future endeavors!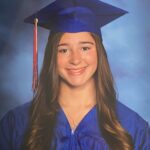 Angela LaBoccetta – Long Island University
Angela has a passion for math and teaching, and plans to receive both a Bachelor's and Master's degree from Long Island University to pursue a career as a high school teacher (inspired by her Dad, a high school math teacher for 21 years). Angela has been giving back to the CHD community as a participant in a Long Island Congenital Heart Walk Team, Angela's Amazing Angels. Each year she continues to expand her team, raising both awareness and money. Angela aspires to make a difference in the lives of people who have a congenital heart disease just like her.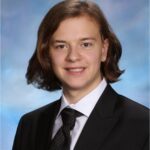 Daniel Shadek – Seton Hall University
Daniel, a founding member of the CHD Coalition as just a toddler, has volunteered in many ways throughout the past 5+ years. Whether he was helping hand out prizes at the Tricky Tray, or assisting with set-up/clean-up at the annual CHD Coalition Awareness Walk, Daniel is always willing to help support the cause. We thank him for his many contributions! He is described as an intelligent, inquisitive and dedicated student who is eager to learn; traits that will serve him well as he attends Seton Hall University in the fall of 2021.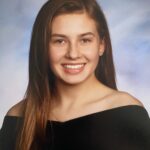 Hannah Olah – New York University
Because of a strong support system of friends and family, Hannah knows she has the resilience, courage, and strength to endure whatever life throws at her. Hannah enjoys teaching Martial Arts to young children; she is described as a true leader and destined for greatness. She will be pursuing her college education at New York University in the fall of 2021 with an open mind, ready for whatever new opportunities or experiences come her way.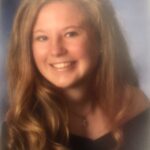 Kira Milaspina – SUNY Binghamton University
Kira involves herself in community service because she loves to serve and is currently working towards the very significant achievement of earning the Girl Scout Gold Award. She will be attending undergraduate school at SUNY Binghamton University to study political science and psychology; she hopes to become a District Attorney one day. Kira believes in celebrating challenges she endures.